Questions to Ask When Meeting a Website Designer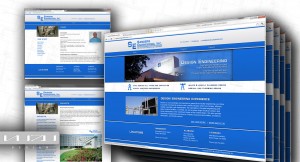 Make sure you hire a web developer that knows what they are doing. In our experience 80% of webmasters don't know some very important rules for site development. If you ask many of the questions below, you should be able to get a feel for their understanding and competency in the field.
You should know that website development required expertise in various skills like: graphic design, programming, user experience, marketing, content development etc… Many smaller development firms are strong in one area, but weak in others. Remember that good looking does not equal performance. It is in your best interest to choose a webmaster that actually has a mastery of all the skills mentioned.
In general your potential webmaster should have several references that you can check. You should feel comfortable with their ability to communicate the complexities of the web clearly and concisely. A good webmaster will not only focus on design and usability, but also site performance – conversion performance and search engine performance. They should also discuss long term and short term strategy.
Questions to ask your potential web designer:
Do you have a published web development process we can review?
Does the process take into account the old website

all pages should be redirected
SEO & content should be reviewed and a plan of action developed for the move

Can they show you proof of SEO capabilities?
Do they talk about metrics for goals and conversions on the site?
Do they connect webmaster tools to the website?
How many websites have they developed?
Which parts of development are subcontracted out?

Like: design, coding, programming, optimization, social media, internet marketing.

What differentiates you from most webmasters out there?
Are your sites w3c compliant?
What are the possible hidden or additional costs?
Do you follow accessibility and usability standards. If so can you show me an example of what makes a site accessible?
When developing a website, what browsers do you test with?
What are the most important factors to consider when transferring to a redesigned site.
Have you ever been to any Webmaster conferences or special training?
What the most important factors are for making a web page search engine friendly? They should mention a few of these. Ask them to explain further:

Code
Hierarchical organization
Headings
Tags
Upfront Keyword Research
Key phrase integration
Cross linking with key phrasing
local SEO vs. contextual
Onsite vs. offsite tactics

Do you do keyword research?
Why does rank matter?
What on page elements affect your rank?
How many characters should your heading tags be?
What are some of the persona's or modes people are in while browsing the web?
What does the canonical tag do?
Can you help me analyze my traffic?
How can you help me generate traffic to my website?
What is local optimization?
Have you ever done any image or video optimization?
Can you help us with ideas on how to run a social media marketing campaign?
Can you help us with Internet Marketing
What are the best places to do Internet advertising?
What is reputation management?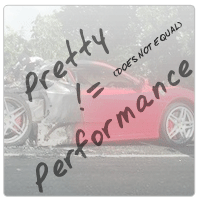 Choosing between web developers is a tough decision. Your time and your money are valuable, so be sure to vet each firm. The more Internet functions that a firm keeps in house, the better. Using sub contractors can also be problematic. You'll want to get references for the subs also.
Be sure to work with a firm that can take a holistic approach to design, development and marketing for your website and product. The number one problem we find on existing sites is a lack of cohesiveness between the site and the business' marketing. Most companies build a website and rarely update or measure its effectiveness.
If any of this gets your thought processes going, we'd love to chat: 601.750.1909.
In Our Toolshed