Website Design Process
This outline should help you understand the processes that we go through when developing your site. Based on your requirements and also because all sites are different, certain parts of this process may not apply.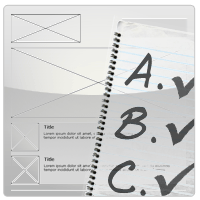 Website Development Research
Owner Requirements

Your site is an extension of your business. We carefully match the design of your site with your personality and your business model. Design and theme elements all speak to your target audience.

CMS Choice / Development Style

Based on your requirements and need of interaction with the website we will build your site using a content management system that matches your technical requirements, or a static site.

Competitive Analysis

Need to learn more about your competitive market? Your website must compete well within its niche. We share the tools and resources to understand your competition and speak to your users. Our competitive analysis report will show you how and where you competition is marketing its services.

Audience & Persona Development

Who is your customer? Who is your customer on the web? Our marketing team brings persona development expertise to your site. Your website design and functionality must speak to these personas.

Key phrase Development

How can your site get the most traffic? Your site content is the primary source of traffic generation. Nuzu Net Media's keyphrase development service researches the primary language phrasing that should exist within your site. This report should be used when developing content and also be considered when working to develop linking between your site's pages and other links from outside sources. Learn why search matters for traffic generation to your site.

Design Analysis & Comparison

Got a really good competitor? Tired of coming in second or third every year? Nuzu Net Media's marketing team can research design, marketing and advertising strategy employed by your competition. We can show you why your competition is winning and help you develop a winning competitive strategy.
Web page Graphic Design Process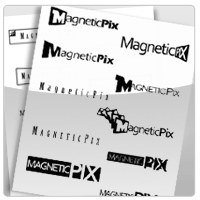 Branding development

Your brand must create a unique image in your customers' minds. Logo, color, typography and design element help re-enforce your message with your customer. Our award-winning marketing team takes cues from multiple avenues of research including your competition, your personality, your personal tastes and most importantly your target market. A unique value proposition must be created to match your position in a visitor's imagination.

Logo Design

Your logo is the most important and striking image left in your customers' minds. But you only have milliseconds to make this impression! Color, font and iconography can create a lasting impression and personality that reflect your business. Let us help you make a stunning impression!

Complimenting Template & Typography Design

The choice of color, typography and artistic genre are the undercurrents of your brand. They must subconsciously send a consistent message to your potential customer.

Print & Web

Our award-winning designers create themes that can be used in both traditional and new media marketing mechanisms. Seamless integration of design across all mediums creates consistency and the impression of stability. Consistency helps keep your customer focused on the task of conversion. Any element that does not help sell your product… hurts your product. We will seamlessly integrate your business card design, printed brochures, product packaging, website, banner ads and much more.
Website Programming & Development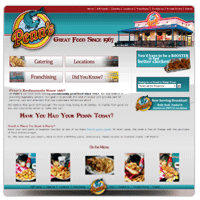 Template Construction

Graphic Template Integration With CMS

Having decided upon the best fit for a content management system (CMS) we will convert the graphic design into a working dynamic template.

Interaction & Functionality Programming

Your website can be so much more powerful than just a simple screen with a user reading. The web can be a highly interactive medium. Customer engagement and "stickiness" increases dramatically when websites have interaction built-in. Your website can foster a relationship in a new way, better than the traditional marketing means. Consumers are savvier than ever and have the ability to glean much more information about your product – outside of your marketing.

Security Hardening & Updates to CMS

Your website security is of utmost importance. We take several measures to ensure that your website does not get hacked. Often this involves updating your website's programming behind the scenes to harden the security perimeter and fix any code defects that are newly discovered. Programmers are not perfect and as they develop new software it is impossible to guarantee that the code is hackproof. While we follow best practices and keep software updated, there is always a chance that a new exploit will be discovered. We keep up to date with security news and benchmarks.

Content Creation

Pulling from the research previously used to create your visual messaging, your content must do the best job possible in creating a value proposition for your customer. Content should be key phrase rich and constructed to perform two functions… convert your customer and create highly trafficked content. Content is no longer limited to text. Related images, slides, pdf's and videos are all extremely valuable resources that can add interactivity and increase a user's time on the site.
Website Deployment
Release Website to the Public Internet

The release of your website can be used as an event that creates attention and interest. Done the right way, your website release can also create momentum for a new level of engagement with your customers. Another key element of release is enticing the Internet world with buzz around your site and product. This will help your website breathe and function well in the organic search results along with creating some brand recognition. Normally the release of the website is a step within your Marketing Plan Deployment. Releases should include several articles surrounding your product and press releases announcing the website and any technology that is unique to your site and product.

Social Media Interaction Buzzzzzz

The Internet of old was about one-way conversation. Your website communicated to your customer. Now in the web 2.0 world, the Internet has become a place for social interaction. Your website must perform differently now. It must allow you to talk to your customer and for your customer to talk back. It must also encourage others to talk about your product and website. The Internet has changed word-of-mouth marketing. Now you can get in-depth information about what others are saying about you and your company. This allows you to measure performance more effectively than ever before. It also allows you to respond, change and create based on real hard evidence much more quickly. New Media Marketing includes some sort of social engagement with your customer. We will help you develop your social personas in the latest and greatest social arena's like Facebook, Twitter and more…
Marketing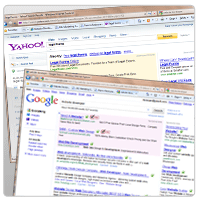 Marketing Plan Deployment

Marketing is essential to your business. We will discuss your current marketing plan in-depth and find new avenues where online marketing can improve your product performance. The Internet has changed the game for the marketing industry and we have specialists on staff to help you improve your site's performance. Eight percent of product searches start with research online. Whether you sell your product in a traditional manner or even offer only a service – research is being done about your product online. If your company does not have an online marketing strategy, you are going to lose to your competition. There are several potential avenues for marketing your product online:

Pay Per Click
Affiliations
Advertising
Reviews
Local Marketing

Each of these has a valuable and discreet potential to help your product. We will help you develop a strategy that fits into your current plan and encourages new business.

Start PPC

One of the most effective mechanisms for generating traffic is paid inclusion into the search engines. The benefits of running online marketing using PPC are three-fold: 1. Guaranteed traffic – while it takes some time for your website to perform in the natural search results, PPC generates immediate traffic to your site. 2. Brand Impressions – Your PPC campaign allows your website and your brand to display advertising for free. Based on a user's search terms and the key phrase analysis that we have conducted – your advertisements will show up. Our PPC experts will design text ads based on the three levels of customer persona behavior – browsers, comparers & buyers. Your marketing campaign can target each of these segments to ensure brand recognition in your target product space. 3. Measure ability – The greatest asset of online marketing it targeting and measure-ability. Your online marketing will be cheaper and more effective than traditional means. We will analyze and measure each component of engagement with your customer – Search Terms, Ad Placement, Advertisement Language, Landing Page Performance, Cart Performance and Conversion Measurement. Each of these can be tweaked to perform their chosen goal.
Follow Up Analysis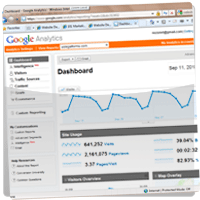 30-day Ranking Report

Analysis and tweaking are each one of the most important components of your website's development. This ongoing process normally begins after thirty days of your site being live. Website performance can be dramatically improved by doing analysis of the traffic and ranking reports.

Follow up Optimization Planning

Further optimization will allow your site to perform well in every area. We will show you how well your site is doing based on the competitive intelligence and traffic trends that we see. Based on this analysis we will recommend specific tactics to improve. If we are concurrently running marketing and social campaigns – we will be optimizing in these areas also. Our optimization takes a holistic approach to your business' involvement online.
In Our Toolshed