3 Ways Business Can Use the Internet for Strategy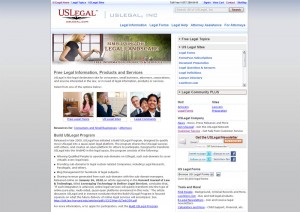 The Internet has become an essential tool for your business' success. Even if the web is not an integral part of your business, it should be a part of your competitive strategy. The following concepts are new ways that many businesses are using the web for competitive keeping up what is happening in the microcosm around their business.
Become an Authority:

Whether you are new to your business or old hat, you need to establish your knowledge and expertise as an authority in your field. The web offers new ways to become a rock star in your space. Establishing yourself as an authority places your value in your customers mind on an entirely new level . Not only do they know your product, but they now know to ask your opinion! Your power of social persuasion is increased. Becoming an authority in a particular subject will create new opportunities and increase your selling power. If you are losing a battle to a competitor this new strategy will give you a significant leg up!

Competitive Research:

The largest database of knowledge about most subjects now resides on the web. You can use several tools to harness the power of this knowledge to your advantage. Information about your competitors, new products and even how much your competition is spending on advertising is often available if you know where to look. We help businesses gather competitive intelligence about their industry and show you how to use it to your advantage. Information is readily available on almost any subject on an ongoing basis.

Reputation Management:

If all of this information about your competition is available… what could people be saying about you? Reputation management is another new information source that businesses can gather from the Internet. The most dangerous knowledge about your business is the knowledge that your competitors or your customers have….but you don't. We will help you stay better informed about your own public image.
Running competitive research and reputation management tools in tandem, and turning some of that intelligence research inwards will allow you to harden your own perimeter and increase business stability. Ensure that the information you are projecting out on the web is accurate. Ensure that your top secret data is secure. Often it only takes one seemingly minor employee screw up to leak vital private information. Part of our service is to notify you when new content appears on your site, and when new information about your company is posted anywhere on the net.
Call us today for help on becoming an authority, competitive research or reputation management! 601-750-1909
In Our Toolshed