Local SEO for Business
Local businesses can compete online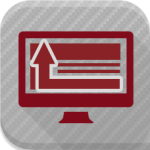 If you are reading this then you probably are looking to help your local business show up better in several different places online.
How do you – a small local merchant work against the big players like Amazon.com target Walmart etc?
Luckily search engines give you the opportunity to effectively compete in the local marketplace.
Here are a few amazing stats:
20 to 30% of desktop searches include local
40 to 60% of mobile searches include local
Here's the big one: 88% of customers who search for local business visit within 24 hours.
Learn more about contextual SEO here.
How local SEO works
So what are the steps that you need to take to get listed and keep your position? Local listings are influenced by several different things. They are constantly changing but are primarily influenced by location of the searcher.
It breaks down to four local SEO steps:
Have a local focus in your website
Develop a comprehensive profile of your business
Add this profile to the appropriate directory listings and feeder websites
Work to engage your clients and get them to review your business online
There are also other factors to consider like: local optimization is not just for the search results. Local data shows up in other websites and in Maps applications and also in apps that are locally targeted.
We want to help your business show up in Google search, Google maps, Bing search, Bing maps, Apple and android device maps.
On Your Website
There are several things you can do within your website that will help:  adjusting the title tag wording, making sure that you have pertinent contact information on each page. If you have multiple locations have a page for each. Also link out to social review websites that have local data.
Creating a consistent name address and phone number a.k.a. your NAP is a start. Because search engine's use the number of mentions and the NAP consistency creates more value in their mind.
Add Your Profile
Some tips for all profile details:
Be sure to fill out every detail possible. Have several pictures that you can use for each. Be aware of your competitors knowledge graph.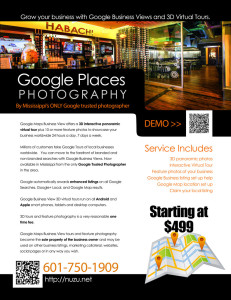 Google places for business is the first place that you want to put out your information. You can enhance your Google plus listing with a 3-D interactive walk-through photography (like streetview).
The second key place to add a listing local profile is Yelp. Apple maps uses data from Yelp, and so does Bing.
Bing local listings is also important, as is Foursquare and of course Facebook.
There are several other directories & sites you should consider depending on what type of local business you are.
Local data providers include:
Localeze Nuestar
Axciom
Infogroup
Factual
Get Reviews
Reviews at each of the listing locations are very important!
Once yo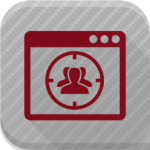 u have all of the listings in place then it's time to get reviews. You have to be careful to get people who are real and will give you an honest review.
Stay away from fake reviews or third-party reviews.  Also, if you get too many have wants it will look spamming.
We manage local listing campaigns for several local businesses… let us know if we can send you a couple of references.
In Our Toolshed