Campaign Overview – Search Engine Optimization (SEO)
Website performance is an investment in your future. Search Engine Optimization is a long term marketing strategy that will pay dividends for years to come.
We don't just build websites, we build performance engines for marketing.
How SEO works
Search engine optimization is the process of changing the code, content and links on your website to make the site show up at a better position in the Search Engine Results. It also involves the curation of off site content and links (on other websites and in social media) to signal that you are a real business and are actively marketing in your niche. Doing SEO work on your website creates long term value and in general increases the amount of traffic that your site will receive from Google, Bing and other engines.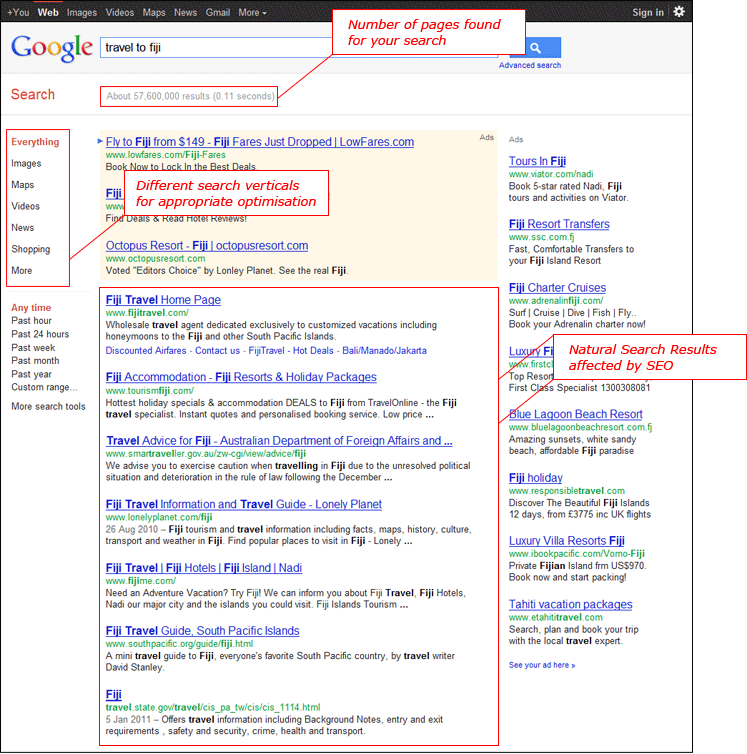 Why Search Matters
If you think about what you do when you pull up a browser to view the Internet; what is your most frequent task? Besides browsing Facebook… you probably use a search engine to find what you are looking for. The same goes for the majority of web users. Search engines are the gatekeepers of the web. They control a majority of the traffic that comes to websites. If your website does not show up on the first page of Google; it will not get much of this stream of traffic. Doing SEO work on your site ensures that your valuable content can be found and added into the search results… And that the search engines will recognize you and your web page as valuable content that should be ranked highly.
What are the requirements?
Search engines are like professors. They want to see web pages built in a certain manner. Your site will get better ranking (grades) if you have original content, cite your sources, have a clear hierarchy, interlink related content, have a table of contents (sitemap) etc… If you play by their rules, your web pages will be included in the search engine index. Now that your content is indexed, how does the search engine rank the millions of pages it has found?
This is where the magic of SEO happens. By doing keyword research, evaluating traffic potential, changing the way your content is displayed, configuring your titles and important tags and changing the code to comply with the rules we ensure that the web pages will show up and that the search engines will show up high in the rankings.
* As a disclaimer… You should know that getting and keeping a page ranked in the search engines cannot be guaranteed. There are too many factors at play to reverse engineer, measure and guarantee page performance. The search engines don't want you or us to understand their algorithm fully. Thus insuring that most web masters can't game the system.
---
Why Nuzu Net Media for your web site SEO?
Nuzu has a team of optimization experts that will do the work and set up the reporting to allow insight into how your site appears in the search engines. Ranking reports and recommendations come to you on a monthly basis and are part of our plan. We have experience running optimization campaigns for small, medium and large "mega" sites.
We have proven results in this field of expertise. We provide a comprehensive plan for SEO including both on-site and off-site optimization techniques. We also use appropriate optimization for your product or service. Appropriate SEO is not a one strategy fits all solution.
---
Search Verticals
SEO involves more than just making your site show up in the natural text search results. Examples of different verticals include local search, image search, video search, product/shopping search and realtime search for news. We work to ensure that your site appears in the most appropriate for your product and service.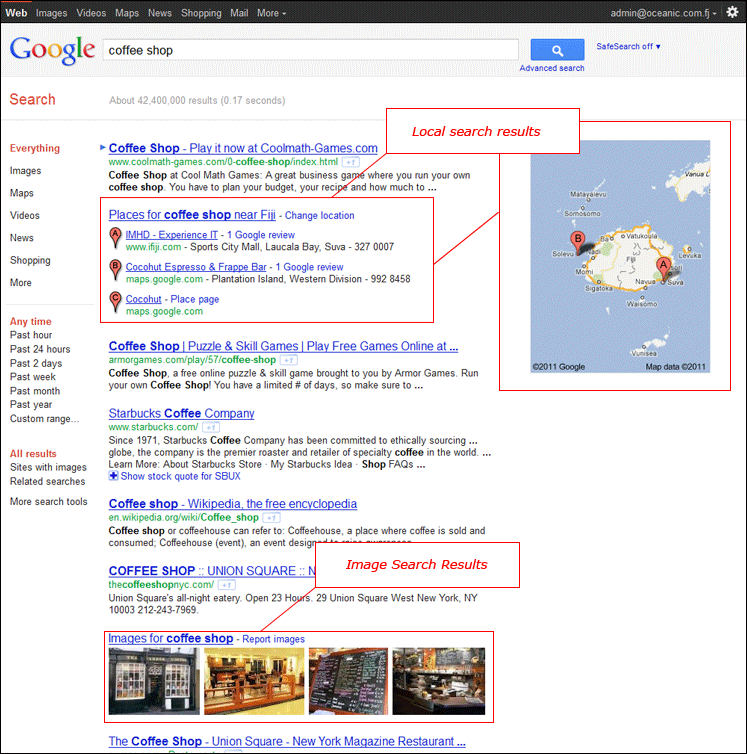 Nuzu's Typical Work Scope
Review the website architecture and note necessary changes
Discuss the target audience and target key phrases about the client's product or service
Do the in depth keyword research and rank phrases by traffic potential
Work with the client to evaluate and target specific phrases
Work with the client to define the appropriate verticals to work in
Modify the website and architecture
Modify & add the content and internal links
Set up analysis & reporting tools
Run the 30 day rank report and discuss results with client
Develop the ongoing plan for SEO content creation, link strategy and further appropriate optimization
Typical SEO Project Goals
Increase online visibility for your website
Rank on the first page for at least 5 phrases
Increase traffic by 100%
Monthly reporting on success and suggested ongoing SEO work
---
Search optimization is an ongoing process
Search optimization is not a one time fix it and forget about it solution. The search engines constantly work to fight web spam and provide excellent results for users. Thus SEO is in constant evolution. Search engines have controls that allow them to turn up or down the dials on hundreds of factors that affect the results pages… Thus causing fluctuations in the rank of pages.
Another common cause of results fluctuation is competition. If you industry has a high level of competition for a few very important "buying" phrases, then competitors will be in a constant battle for top 10 results in search. (Sometimes you may have to run advertising to guarantee traffic).
Having read all of this… We understand, it can be confusing. Not to worry, we will recommend a plan of action that is appropriate for your business and industry, taking into account all of the necessary factors.
In Our Toolshed