Facebook Advertising Expert in Mississippi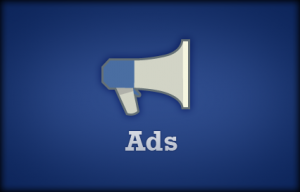 With 14 billion active users and more than 900 million daily visits, Facebook has become one of the most popular online sites in the world. This is what has led to its emerging role as one of the most effective and powerful platforms for online advertising. Every day, more and more businesses are joining the growing movement to place their offers in front of this enormous audience of active members.
If you are not currently using Facebook as a source for developing quality leads for your business, then we urge you to take immediate action and contact Nuzu Net Media today. A well-built Facebook advertising campaign can create impressive results for your business, and we are the right team to achieve this for you. Our experience, our drive, and our commitment to our clients' ultimate success are what have earned our reputation as the best marketing agency in Jackson, Mississippi and beyond.
Whether you are a large, global brand, a brick and mortar mom and pop shop, or a brand new online startup, there is great benefit to be gained from a Facebook advertising campaign for your business. The power and scope of Facebook marketing is virtually limitless, with the ability to drive your ideal potential customers to take the exact actions you prefer—from clicking on a particular advertisement or offer, making a specific purchase, or engaging with a targeted piece of content that you have created. The possibilities are nearly limitless, and we can help you determine the best path to success for your business and brand.
Nuzu Net Media can ensure that your best offers and messaging land in the sights of the right people and companies on Facebook. With our expert knowledge of the evolving Facebook advertising algorithm and platform, we can eliminate the learning curve that most businesses attempting to advertise on Facebook experience, and take you straight to a profitable online advertising campaign. When sales and a thriving bottom line are your priority, then your next call should be to Nuzu Net Media. We look forward to hearing from you.
Read more about how we run Facebook Marketing & Advertising Campaigns
In Our Toolshed