Website Designer & Developer
A good web design is beautiful, engaging and performs in three key areas: it's usable, it converts well and it ranks in the search engines for the terms that are valuable to the business or organization.
Nuzu Net Media is an award winning website designer. We focus on more than just design… A good website not only looks great, but it attracts the correct audience & converts them. Put us to work on your project today!
---
Web Design Examples
Business Website Design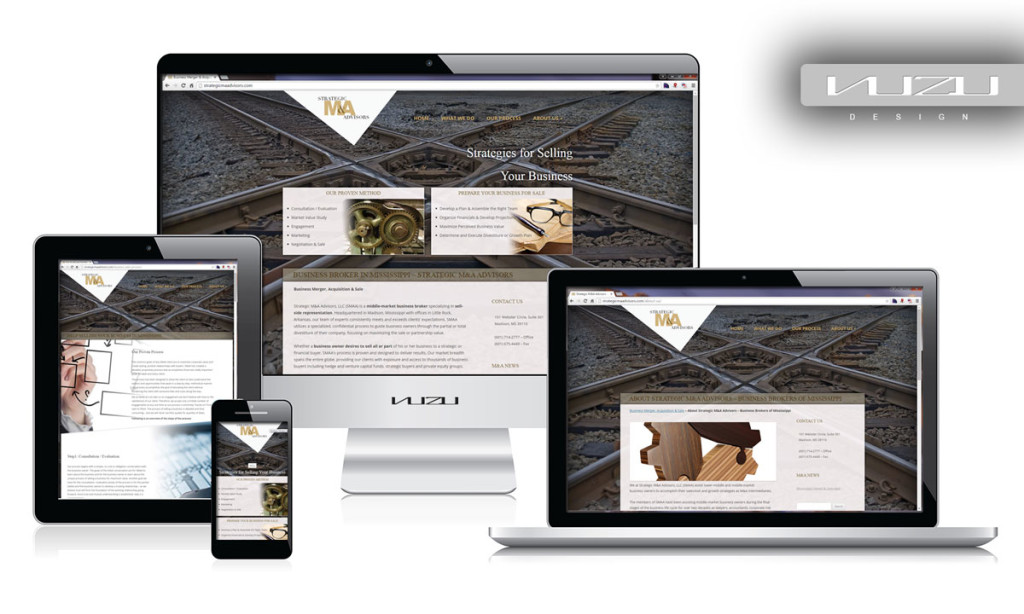 Strategic M&A Advisors – Business Website design.
---
Our clients love us because we engage the 15 years of online marketing knowledge and apply it to each and every project we work on.
---
Clinical Research Website Design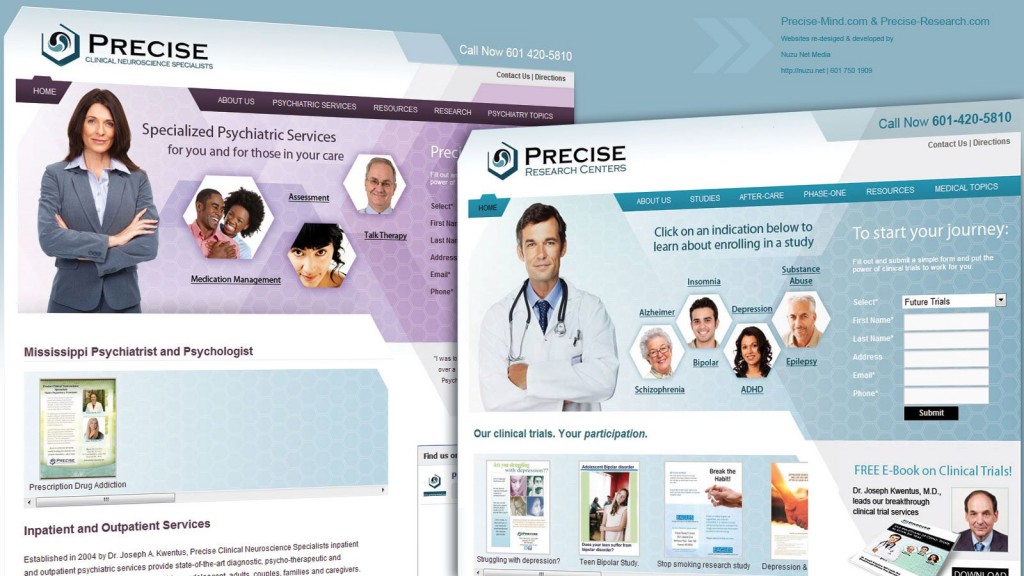 Precise Research & Precise CNS websites were developed for our Flowood, MS clients
---
Your Website is the face of your business!
80% of product searches start online. Most people will get their first impression about your business online. It is vitally important that your website captures their attention, clearly defines what you do and leads them to the next step in your sales process.
---
Engineering Firm Website Design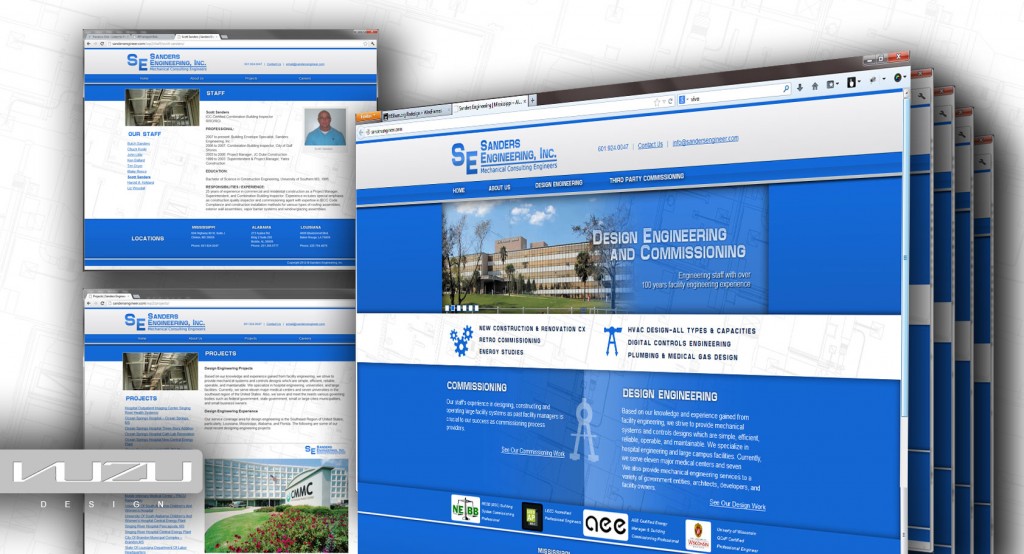 Nuzu developed sites are not only designed well, but also perform well from a usability perspective and in the search results.
---


"We help high performance companies become a leader in their niche online, taking the spark of an idea make it reality. Our clients seek us out to help them understand and become successful in the new integrated media world."
– Travis Finseth, Owner
Nuzu Net Media
---
Restaurant Website Design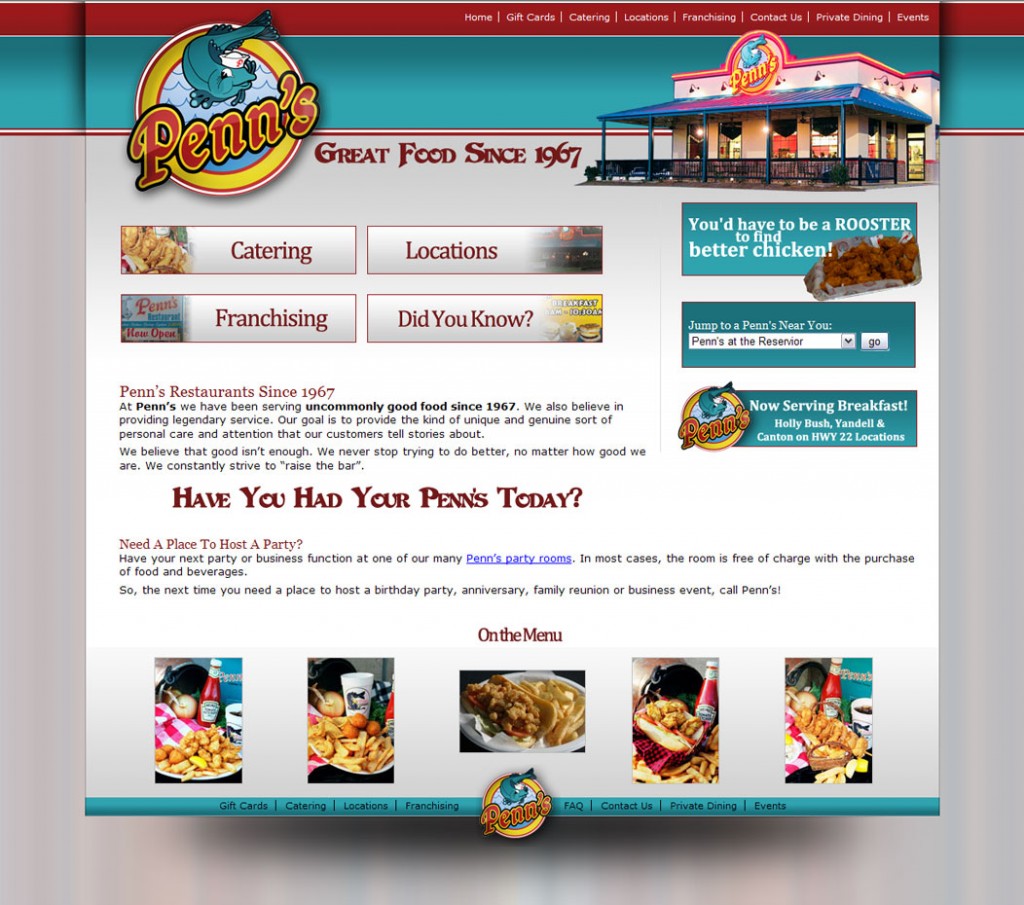 Penns Restaurant Website Design & Marketing. Nuzu designed and developed the Penns Website. We also ran online advertising for them that brought in hundreds of visitors to their catering page.
---
Website Design & Development Infograph

Award Winning Web Design is a Process!

Our proven methodology usually follows a this path:

Design requirements
Audience definition
Keyphrase research
Feature requirements
Wireframing
Design
Development
Go Live!
Analysis & Measurement

Learn more about Nuzu's web development process…
---
Government Jobs Website Design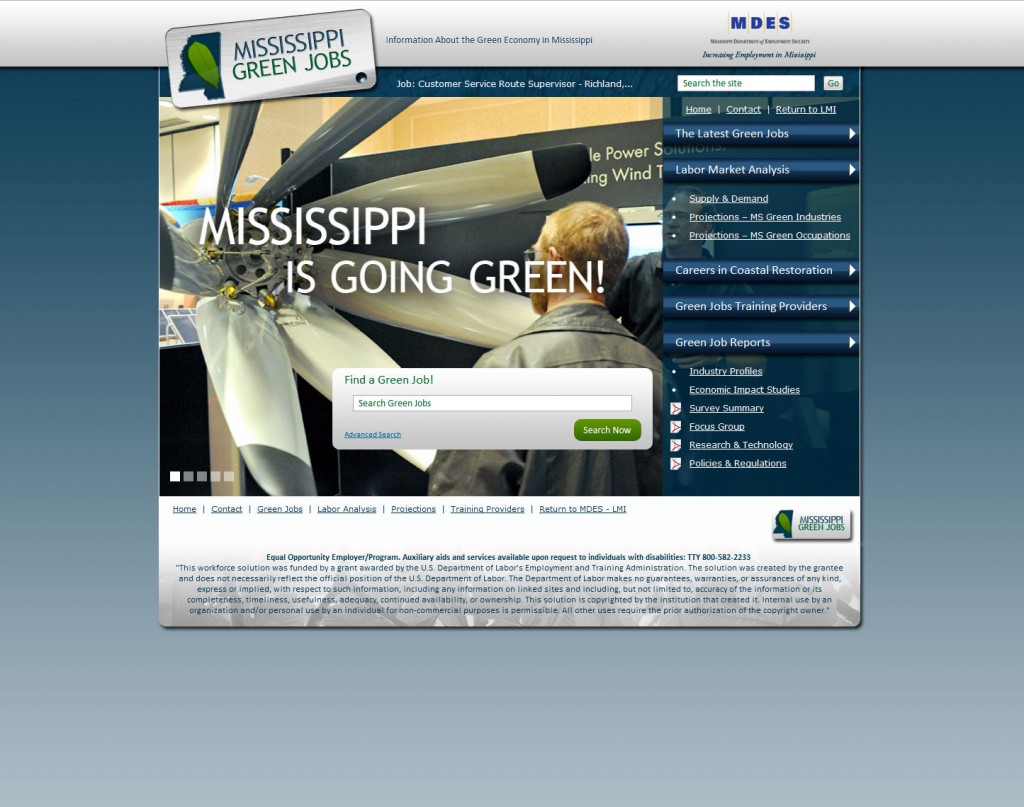 Green Jobs Mississippi – a website developed for the Mississippi Department of Environmental Services
---
More on our precepts: Rank, Usability and Conversion
So what do we mean when we talk about rank?
Ranking is a general position held by our webpage in the search engines for a specific phrase.
So "ranking well" means that the website is on the first page for the terms which are most important for the business to convert.
In other words if someone searches for your product and finds your website on the first page of the search engines, that is almost a guarantee of money in your pocket.
They say – "The best place to hide a body… is on the second page of Google"
What do we mean when we say that it's usable?
Usability on the web involves building a design and structure that allows people to easily understand and interpret the message that you are trying to send.
It requires that the on page elements are placed in typically understood locations and that links are easily recognizable and also that your content is easily read and doesn't cause eye strain.
It also involves accessibility. Accessibility means that people with impairments are still able to use the website and take the actions expected.
Usability also includes persona development. Defining your target audience and designing specific communication for those audiences (especially on the homepage).
What do we mean when we say converts well?
Conversion involves getting users to take a specific action based on our predefined requirements.
So conversion could be getting someone to sign up for a newsletter, or getting a person to check out on an e-commerce website or getting someone to call a phone number.
Conversion is defined by each business owner and is a very important factor and metric to monitor.
We like to break down to mini conversions – in other words can we get a user to take micro steps through our website that lead them to the ultimate conversion final step?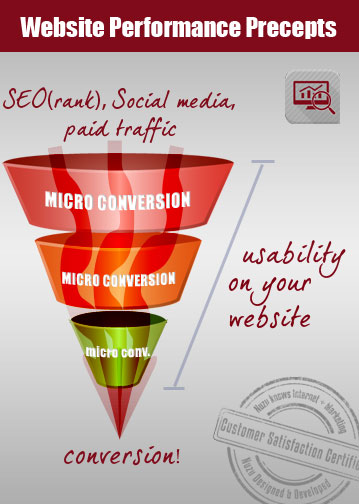 In doing so we are able to measure users as they drop out of our funnel and then work to improve the conversion for that micro step.
The bottom line:
We strive to help businesses in the major areas that are important for online success.
At the top of the marketing funnel you have traffic generation through search engines optimization (rank),
then you have (usability) inside the funnel – once the user clicks through to your website,
and finally you have (conversion) which is getting the user to take the action you want them to take.
We help your website get more traffic and convert more business to help your bottom line.
In Our Toolshed