About Mississippi's Award Winning Web Marketing Team
(nuzu) knows Internet + Marketing.
We build Award Winning websites
We build websites using a performance methodology.
Hand selected team of 10 elite programmers and designers from all over the world
Complete Internet solutions A‐Z
Holistic approach to web development, web marketing, optimization and social media campaigning
---
Our Management:
Travis Finseth – Owner


Masters in Business Management,
Corporate megasite SEO, Marketing and Management
Managed 240k pages as CTO for Inc 500 company
Worked on & developed 100+ websites
10 years Internet industry
Dave Ramsey's Entreleadership seminar graduate
Speaking engagements on Internet technology, Internet Architecture, Marketing & SEO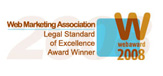 * Travis won three Web Marketing Association awards in 2008 for work done on USLegal.com,USLegalForms.com and Services.USLegal.com.
---
Our Team
Nuzu Net Media employs specialists in each of the varied skillsets required to build your Internet presence. Our team is hand selected from individuals that Travis has personally worked with since 2000. Each has their own specialty and are exceptional at the work they do!
Web Designer – 15yrs
PPC Manager – 12yrs
Programmers (3) – 35yrs
SEO – 10yrs
Photographer – 8yrs
CopyWriters (2)
Website Analytics Pro – 6yrs
Graphic Designer – 35yrs
Internet, Design & Marketing Services
Web Design
Internet Marketing
Graphic Design
Technology Analysis
Organic Optimization
Programming & Development
Social Media Optimization
Web Development
Email Marketing
Reputation Management
CSS Conversion
Pay Per Click Management
Press Release Distribution
Product Photography
Portrait Photography
Web Analytics
Content Creation
Mobile Optimization
Training Programs
Virtual Spokesperson
Hosting
Feed Management
Site Audit
Local Search Optimization
In Our Toolshed