WordPress Expert Designer & Developer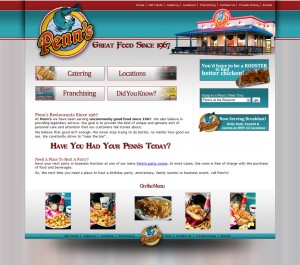 Hire Mississippi's WordPress expert to work on your site. We have developed large sites (500,000+ pages), medium and small websites on the powerful WordPress CMS platform. We describe WordPress as the iPhone of website content management systems – because once you have the main software installed, there are thousands of ways to extend it and make it serve the purpose you need. Just like installing a new app on your mobile phone – you can add plugins to extend and add functionality to your website. WordPress runs 15% of the top million websites in the world!
Why use the WordPress CMS for your website?
Here is a list of reasons why we recommend using WP as your content management system (CMS)
Ease of Use

If you can use Microsoft Word, then you can use WordPress. Typically it takes less than two hours to learn how to modify the content on your website.

Separation of design from content

Open source

The software is free and will stay free with a huge community and a great core of developers who continually upgrade the application.

SEO out of the box

Search engines love WordPress! The core software is great out of the box and with just a few modifications can handle all of the required on site SEO modifications.

Thousands of developers

Just like the apps on your mobile phone, there are thousands of plugins to add features to your website. There are thousands of WordPress experts working on custom plugins to handle all of the different types of requests that website owners want to see on their site. If you need a new developer, there is always one available.

Easy to move

All major hosts provide WordPress hosting. Built on the LAMP stack, WP uses the most common and prevalent web development languages on the web today. PHP, MySQL, JQuery & Linux are the core requirements. If you need to move your WordPress website for any reason, it can be done in a snap, and usually in just a few hours.

Not held hostage to license

WordPress is open source and the majority of the plugins are also open source.

Not held hostage by developer

Thousands of developers are available if you need to switch for any reason.

Development hooks and API integration

Developers love WordPress because it has been designed and improved over time to be very extensible and compatible with other application interfaces.

WordPress training online

Its really easy to find training for anything you want to do with WordPress – whether you just want to learn how to edit your pages or even build a theme. Simply search YouTube or the web for WordPress training.

Easy to secure (if you know what you are doing)

Because WordPress is so popular, it is a target for hackers, scrapers and spammers. We are security hardening experts for this CMS.
More on wordpress SEO from Google's Matt Cutts – Chief Webspam engineer:
Why use Nuzu Net Media for your WordPress Website Design Project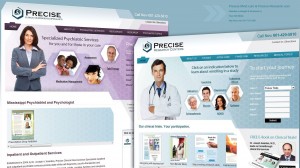 Nuzu Net Media has worked on some amazing designs with WordPress running in the background. Often times people are amazed that it is actually using WP as the content management system!

Proven WordPress Performance & Scalability

Our development team has built websites that contain 150,000 + pages. This puts our expertise on the cutting edge of WordPress performance and knowledge.

Dedicated WordPress Hosting

Nuzu offers customized WordPress hosting on private VPS servers that are security hardened. To date we have not been hacked.

Expert WordPress Training

Once your site is complete we come to your location and show you how to control your website. You have the ability to add content, image and media. And of course, we are always here to help if you need us to do it for you.

Websites built using WordPress' Core Abilities

Because of our extensive background building websites on this platform – we are able to minimize the use of plugins and use many of the core features of WordPress that are part of the core, but are not self evident.
In Our Toolshed