Videographer Jackson Mississippi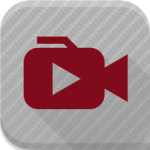 Nuzu Net Media partners with the best local and international talent to produce both animated and real video production. Whether you need an advertisement or an animated tutorial video, our team can help you.
See the video above that showcases our video production capabilities from Luke Harris.
We also offer full service professional photography.
---
Professional Videographer in the Jackson Mississippi area
A well done video allows you to tell the story of your business, your service or product in a way that makes sense quickly, easily and resonates with your targeted customer. It provides an opportunity to connect with your customers in a way that best represents who you are as a company. Let them see and relate to your passion for service, your mission, your values or maybe even your unique quirkiness or sense of humor.
This is how brands are built—on the emotional connection that customers begin to associate with a company.
If your business hasn't already established such an identity, here's your opportunity. If you have, then the medium of video is your chance to amplify that identity in a big way.
You've put countless hours of time, effort and energy into honing your business into what it is today, but none of this amounts to anything unless you're communicating the value your provide to customers in a way that's clear and memorable. Let Nuzu help you plan and create the perfect video for your business to attract and connect with the target audience you're looking to impress.
Animation and Video Services
Our videographers have years of experience under their belts. Even if you've never before invested in video marketing for your business, they will make the process easy for you. They'll help you identify the messaging and concept of the perfect video for your business' unique needs, and work with you to achieve that vision. There's nothing we enjoy more than crafting an amazing video for our clients and seeing the difference it makes in customer reach and sales for your business. Contact us to learn more.
In Our Toolshed