Watkins & Company Website re-Design
Accounting Website Design, SEO & Marketing
Congrats to Mark Knight and company at Watkins & Co. Accounting firm. We are pleased to have worked with you on this project and look forward to helping with SEO and additional marketing going forward!
Watkins and Company CPAs in Flowood Mississippi.
A quote from Watkins & Co. CPAs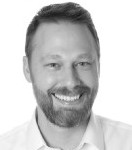 Travis,I am meeting with potential client from our
very first web conversion
.
Thanks for your hard work with the website
.I noticed that you tweaked the text on the slides. Looks better!
– Mark Knight
Owner, Watkins & Company CPAs


Travis Finseth is the owner of Nuzu Net Media, a full service digital marketing agency in Jackson, MS. He can be found on Twitter, Facebook, Pinterest, and Linkedin, but more typically at home with the beautiful wife and three kids... or on the basketball or volleyball court. More about Travis...
Linkedin
|
Facebook
|
Pinterest
|
Twitter