New website released for the Mississippi Office of Nursing Workforce
Nursing Website Design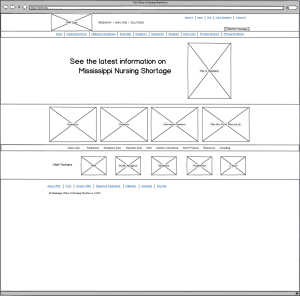 Congratulations to the Mississippi office of nursing workforce. The new website was launched in May 2014. It includes a responsive design and full screen background slideshow. This website was produced in collaboration with him ONW's Wanda Jones, Dawn Ard, Lanelle Weems and Debbie Logan.
Technologies employed include:
jQuery
CSS5
Responsive design
Bootstrap CSS Framework
WordPress for content management
Custom JavaScript
Search engine optimization
Custom theme development
 Testimonial from ONW

Expertise at our fingertips & the website is beautiful!
We have trusted Travis and his marketing team to deliver on several projects, and they do not disappoint!
Nuzu is always super responsive, very helpful and easy to work with.  I appreciate that they always take the time to explain everything and make sure we are comfortable with all designs and development features. I highly recommend Nuzu Net Media.
– Wanda Jones
Managing Director, Mississippi Office of Nursing Workforce


Travis Finseth is the owner of Nuzu Net Media, a full service digital marketing agency in Jackson, MS. He can be found on Twitter, Facebook, Pinterest, and Linkedin, but more typically at home with the beautiful wife and three kids... or on the basketball or volleyball court. More about Travis...
Linkedin
|
Facebook
|
Pinterest
|
Twitter