Use Social Media to Find Pre-Customers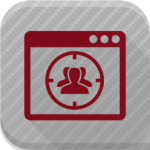 We attended the Innovate Mississippi E-tech Conference recently and learned some new stuff and re-enforced many of our pre-concieved notions.
First up we listened to Joe Stradinger from Leadify – whose headquarters are in Jackson, MS.
The conversation platform Leadify helps find people before it occurs to them to look for you. They are your pre-customer.
Joe listed several reasons to use social media as your main marketing platform:
Increase authority
Own their conversation
Grow reach
Influence decisions
Book more sales
What is the ROI of social media?

Answer: do you want to exist? Remember Blockbuster?
The big myth: your audience is those you reach, not only those who like or follow you.
There are so many more pre-customers who never like, follow or engage, but can be influenced by social media.
New/Best Tools to use:
Hootsuite
Listening tools for what people are saying about products (Google Alerts)
Flipboard
Twitter…
Twitter is most misunderstood but the most powerful platform.  In other words… if you are not using it for marketing, you don't fully understand its potential.
Why is Twitter better than facebook… "who's going to like a bank"
We also learned that you can have  a Flipboard account and that Flipboard actually indexes its own content from publishers.
4 things to do to create a social strategy:
Map – what do you want someone to say to a friend about your business?

Find what makes your product or service special
Create several personas that revolve around your target audience
Match it to what your pre-customers (personas) would be thinking about that relates to your product

Ex: first time in … stay at … experience … ! link

Publish across the major social networks based on your known audience demographics
The rising tide lifts all boats… more voices = more = conversation = more business

Create – tell a story
Publish
Learn
In conclusion – product and brand marketing combined with technology allows you to reach your target audience in the online world. You can generate significant amounts of new business by thinking about audience demographics and then participating in those conversations online.

Travis Finseth is the owner of Nuzu Net Media, a full service digital marketing agency in Jackson, MS. He can be found on Twitter, Facebook, Pinterest, and Linkedin, but more typically at home with the beautiful wife and three kids... or on the basketball or volleyball court. More about Travis...
Linkedin
|
Facebook
|
Pinterest
|
Twitter