Revealing Secrets of Getting the Right Traffic to Your Web Site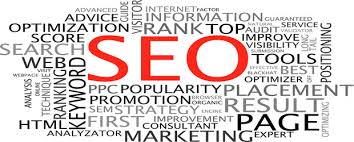 Strong traffic, high rank in searches and making sure it comes from the right people? Who are the right people for your web site? Only you know.
One metric that is very important is called Domain Authority. It is is a measure of the power of a domain name and is one of many search engine ranking factors. You want your domain to rank at the top when your target market is searching. Getting it right is best done by consistently creating good content. 
Getting the right people to your web site is the name of the game. But how is it done?
Step 1
Get Your Technical SEO Foundation Built Correctly.  A few important details are site structure, navigability, URL structure, meta tags, header tags and keywords. Your technical structure needs to be sound before going on to building your Domain Authority. 
Think of it like having the drawings for your dream house. If you expect to have your house as you want it, you must start with a good set of drawings. It covers the foundation, plumbing plan, electrical plan, Heating and Air plan, floor plan and so on. Without well done technical drawings, you cannot build a lasting dream house. If you attempt to simply wing it, your electrical or HVAC will severely limit your enjoyment. The house won't last.  Likewise, a great web site needs to have the right technical SEO built before moving into sexier things. To have a strong domain, build the technical part correctly.
Remarkably, too many businesses hope have a great looking web site will provide great traffic. It may look great but is anyone seeing it? Domain Authority will help get you before the right people.
Click here for Five Steps to Improving Your Domain Authority.

Travis Finseth is the owner of Nuzu Net Media, a full service digital marketing agency in Jackson, MS. He can be found on Twitter, Facebook, Pinterest, and Linkedin, but more typically at home with the beautiful wife and three kids... or on the basketball or volleyball court. More about Travis...
Linkedin
|
Facebook
|
Pinterest
|
Twitter