Personal SEO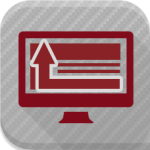 Nuzu recommends that all of our clients work to establish themselves as a subject matter expert in their field. In order to do this we help them produce content in the form of posts (content), podcasts, videos and pictures. In addition to producing this content, a good optimization tactic is to establish authorship and take ownership of the different places where you can find personal information online.
Also, you can often find info that you would rather not be on the first page when someone searches your name.  Personal SEO involves taking control of profile opportunities available in the popular information sources on the web.
Most people Google their name.. Few people take the next step of making changes to the results they see. Learn why and how it's important. You may not have time to try all 14 tactics, but if even one or two work for you, that's a step in the direction of polishing your Google results.
We agree with the points in this article and have done many of these for our clients. There are some great new ideas in here also:
http://spinsucks.com/communication/personal-seo/

Travis Finseth is the owner of Nuzu Net Media, a full service digital marketing agency in Jackson, MS. He can be found on Twitter, Facebook, Pinterest, and Linkedin, but more typically at home with the beautiful wife and three kids... or on the basketball or volleyball court. More about Travis...
Linkedin
|
Facebook
|
Pinterest
|
Twitter