Online Marketing for Franchisees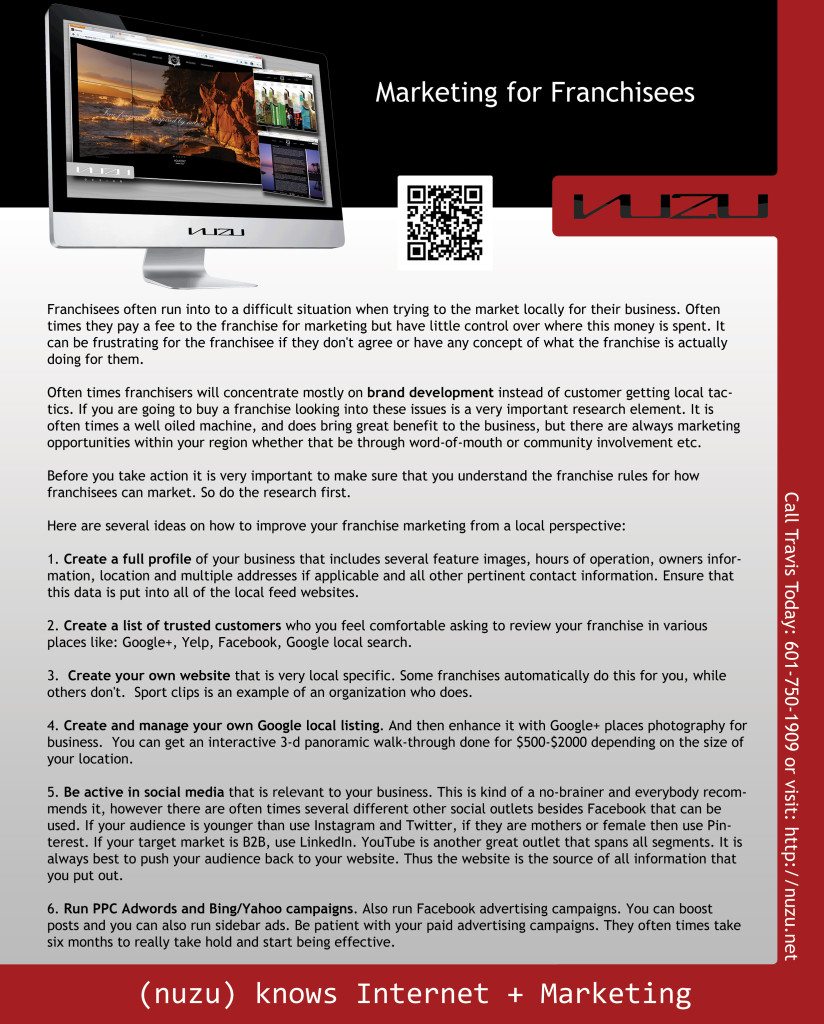 Franchisees often run into to a difficult situation when trying to the market locally for their business. Often times they pay a fee to the franchise for marketing but have little control over where this money is spent. It can be frustrating for the franchisee if they don't agree or have any concept of what the franchise is actually doing for them.
Often times franchisers will concentrate mostly on brand development instead of customer getting local tactics. If you are going to buy a franchise looking into these issues is a very important research element. It is often times a well oiled machine, and does bring great benefit to the business, but there are always marketing opportunities within your region whether that be through word-of-mouth or community involvement etc.
Before you take action it is very important to make sure that you understand the franchise rules for how franchisees can market. So do the research first.
Download our whitepaper on Online Marketing for Franchisees.


Travis Finseth is the owner of Nuzu Net Media, a full service digital marketing agency in Jackson, MS. He can be found on Twitter, Facebook, Pinterest, and Linkedin, but more typically at home with the beautiful wife and three kids... or on the basketball or volleyball court. More about Travis...
Linkedin
|
Facebook
|
Pinterest
|
Twitter