Lawyer Website Redesign
Fresh off the press, GLPLawFirm.com
Congrats to the Gill, Ladner & Priest Lawfirm on their newly redesigned website!
View the responsive website design here:  Get Legal Power – GLPLawFirm.com.
Gill Ladner & Priest are personal injury Attorneys that have been serving the Jackson Mississippi area since 1994.  They have worked with numerous clients over the years to ensure recovery of persons enduring loss due to someone elses negligence.  The lawyers take all necessary steps to recover compensation for lost work, damages, medical expenses as a result of the accident.
Their services include:
Vehicle accidents
workplace accidents
Defective products
Personal Injury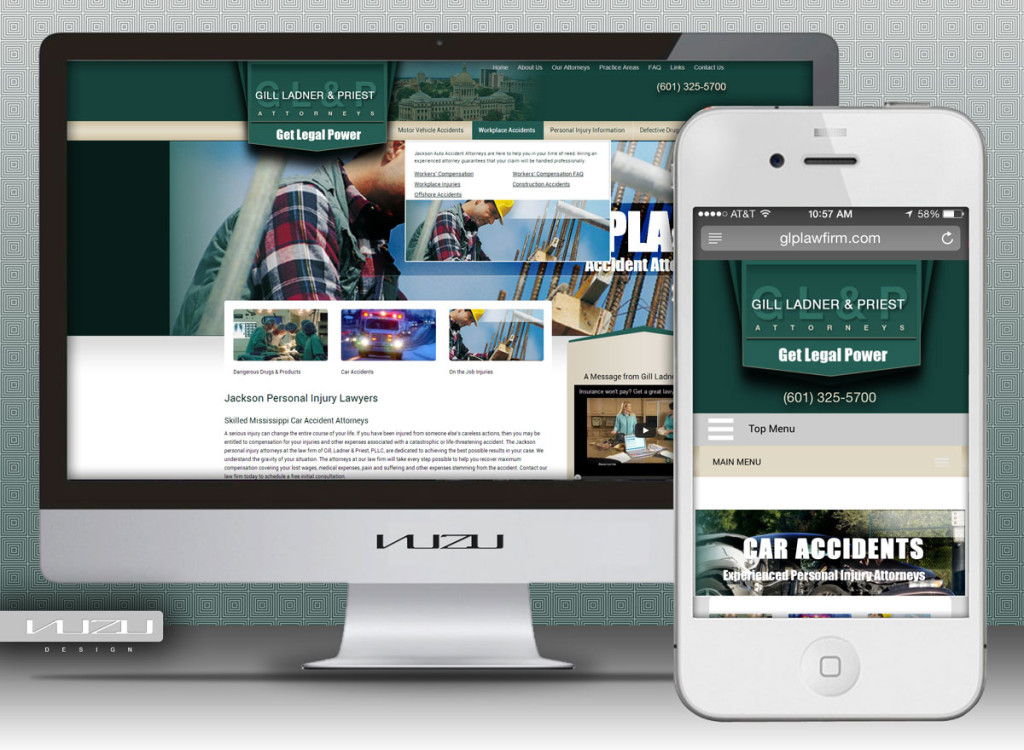 Travis Finseth is the owner of Nuzu Net Media, a full service digital marketing agency in Jackson, MS. He can be found on Twitter, Facebook, Pinterest, and Linkedin, but more typically at home with the beautiful wife and three kids... or on the basketball or volleyball court. More about Travis...
Linkedin
|
Facebook
|
Pinterest
|
Twitter