Creating Valuable Content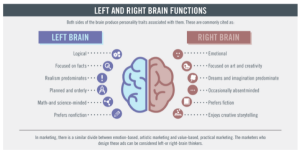 While it's common for organizations to have unique teams for developing content and optimizing content, NUZU's expertise lies in producing content that engages your audience and is easy to find in search engines. It's the act of blending right brain/left-brain activities. .Art versus Analytics. This article explains why it's important to synergize content writing and search engine optimization.
http://searchengineland.com/content-seo-catch-22-3-steps-create-perfect-win-win-187099

Travis Finseth is the owner of Nuzu Net Media, a full service digital marketing agency in Jackson, MS. He can be found on Twitter, Facebook, Pinterest, and Linkedin, but more typically at home with the beautiful wife and three kids... or on the basketball or volleyball court. More about Travis...
Linkedin
|
Facebook
|
Pinterest
|
Twitter